Release Notes
Maps on Apple Watch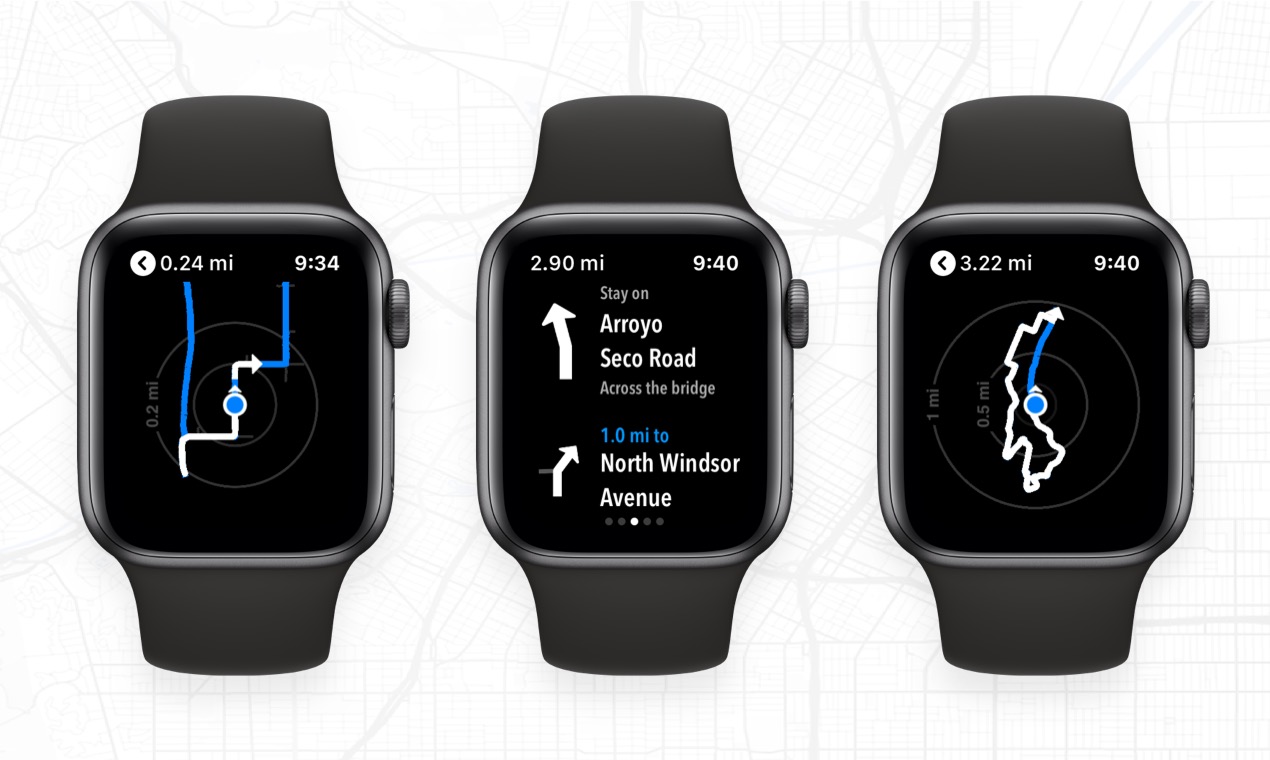 Footpath's newest 4.2 update brings route maps to Apple Watch and adds a number of other great improvements in GPS tracking and on iPad.
Edit, 2 years later: we made the maps in Footpath even better and brought full topographic maps to the Apple Watch. Read about the new update.
Route maps on Apple Watch
View route maps right in the Apple Watch app. Just tap on the stats screen or upcoming turn screen, and you'll be able to see a map of where you've been and where you're headed.
Use Footpath alongside other Apple Watch workout apps
Footpath now lets you use turn-by-turn navigation alongside other workout apps on Apple Watch.
Apple Watch only supports one workout app at a time, so we've added a special "Use other workout app" setting to Footpath to let your other workout app take priority.
While the other app runs in the foreground, Footpath will alert you of upcoming turns via rich notifications and voice prompts. If you get lost, just tap on the notification or double-click the digital crown to jump right back into Footpath for navigation.
GPS tracking improvements
We've improved the GPS tracking algorithm based on your feedback, smoothing out GPS noise and improving the distance and elevation accuracy.
In particular, this improves walks, hikes, activities with long pauses or breaks, and activities that temporarily go through buildings.
We've also improved the accuracy of the elevation gain stats if using a device with a barometric pressure sensor.
iPad mouse and keyboard support
Footpath for iPad now supports a connected mouse or trackpad and contains a full range of keyboard shortcuts. You can now pan around the map, click to draw out your route, and use keyboard shortcuts for common tools.
Other improvements
You can now analyze your running/walking cadence alongside your speed in the track graphs.
We added a "Send to Apple Watch" button on the cue sheet.
Head to the App Store to update to Footpath 4.2 and try out the new Apple Watch and iPad improvements.