Release Notes
Topo maps for Apple Watch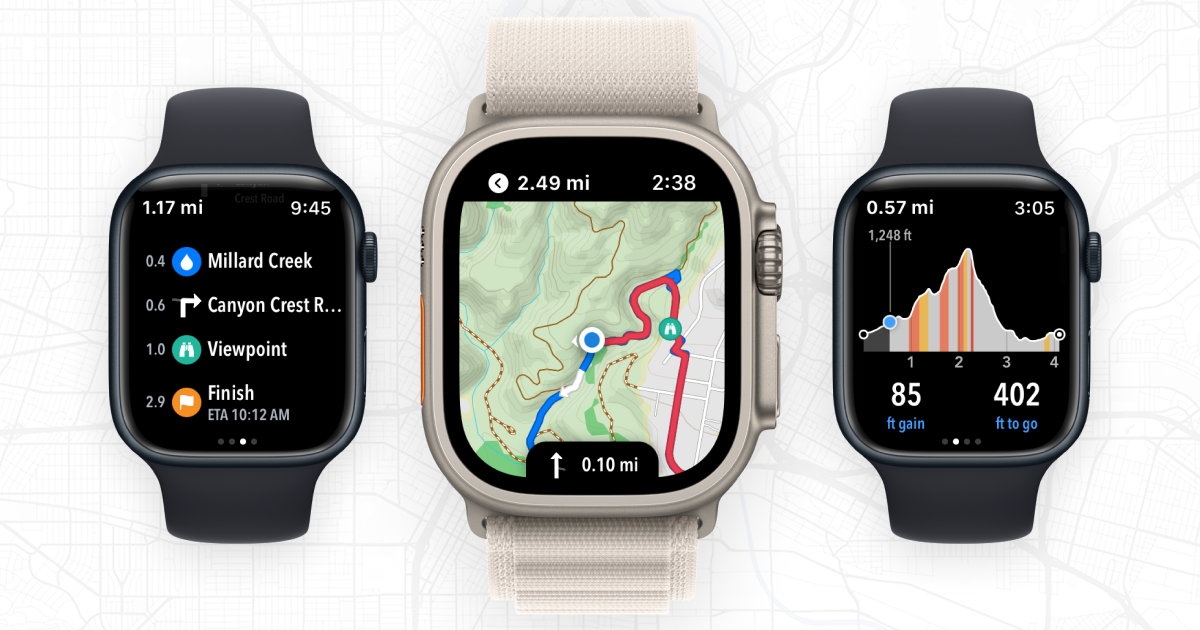 We're excited to announce a major update to Footpath that brings exciting new navigation features to the Apple Watch.
Footpath is already the best app for turn-by-turn audio navigation on the Apple Watch, and today we're making your watch even more powerful with offline topographic maps, elevation profiles, and upcoming waypoints. Navigate entirely offline, even without your phone.
Footpath transforms the Apple Watch into a world-class outdoor navigation device. And, with the extra battery life of the Apple Watch Ultra, you'll be able to tackle any race or adventure you can dream of.
Topo maps for Apple Watch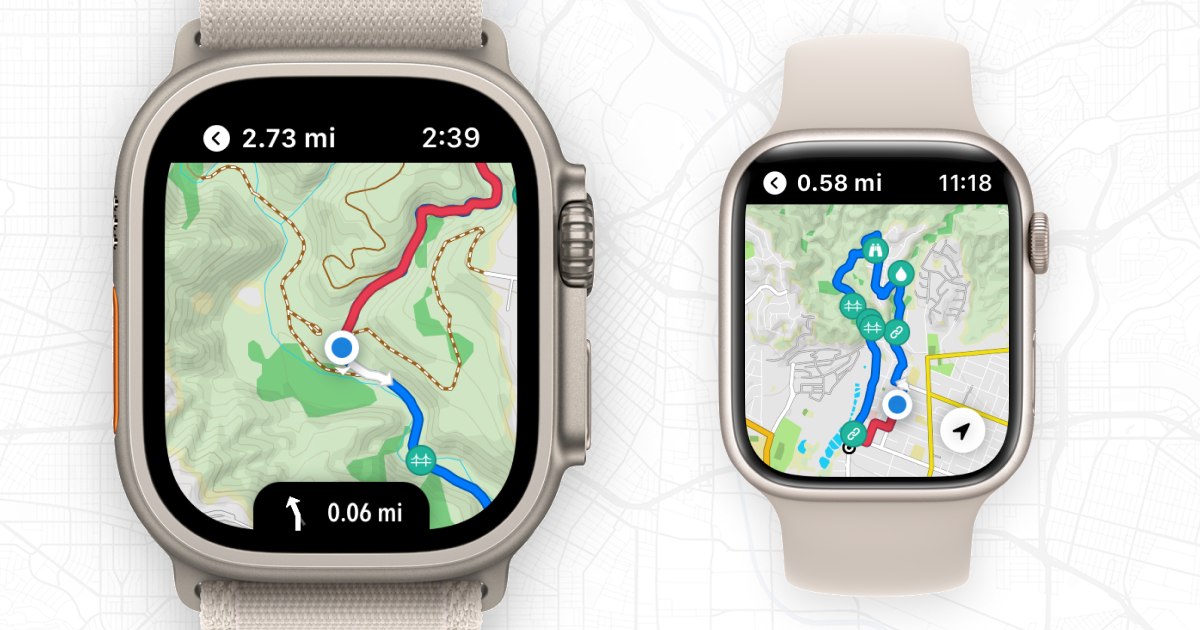 Two years ago we introduced basic breadcrumb maps on the Apple Watch to help you navigate your routes on-the-go. Today, we're adding full topographic maps to Footpath on the Apple Watch that can be downloaded in advance for offline use.
You can add a new complication to quickly access the topo maps right from your watch face. On the Apple Watch Ultra you can configure the action button to toggle between the map and the workout or navigation screens.
Customizable metrics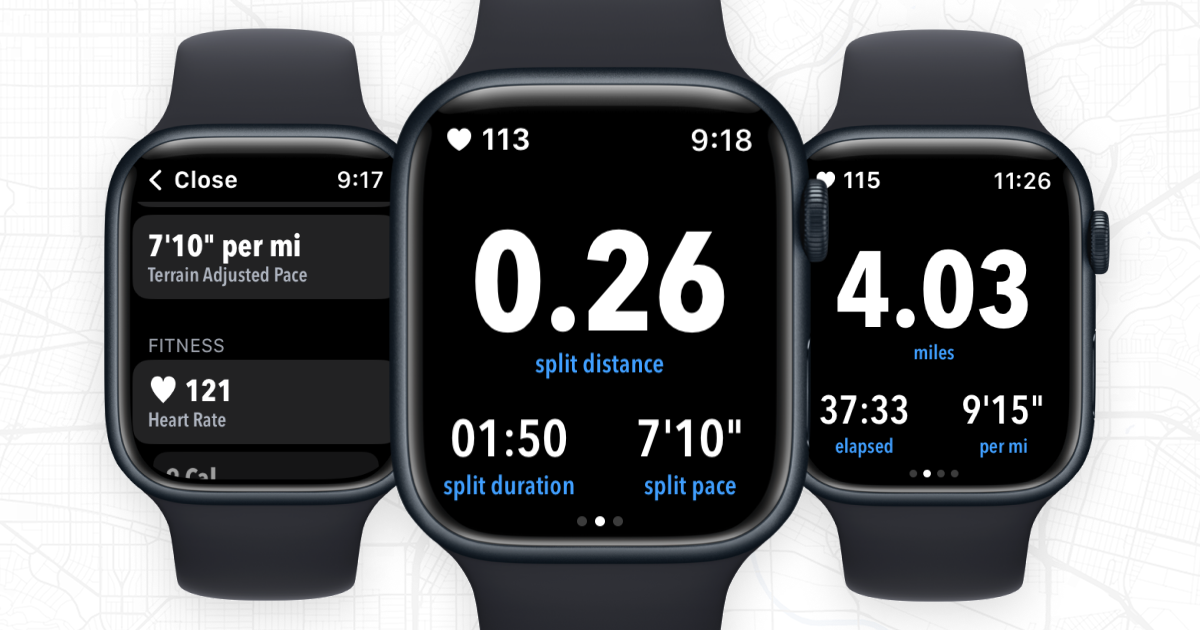 Swipe vertically between three pages of metrics, and then long-press the screen to customize the metrics to your liking. Create screens to track your current splits, your elevation stats, or perhaps your running power or battery life.
Elevation profiles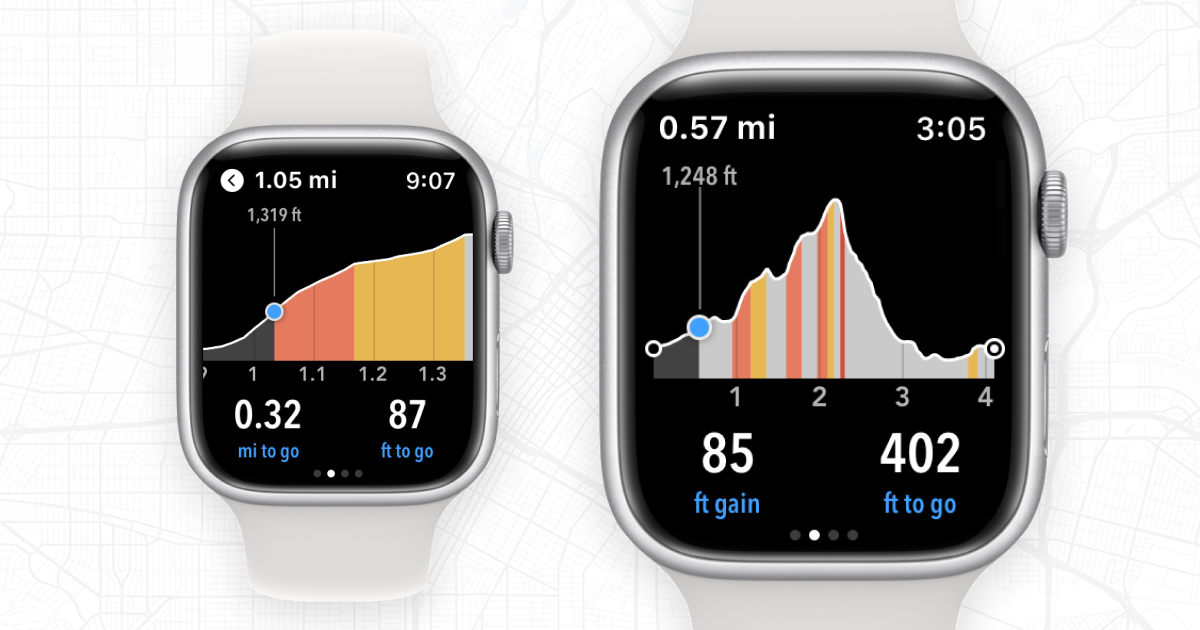 When following a route, swipe vertically to view a special elevation screen where you can compare your progress against a graph of your route's full elevation profile. When you start a significant climb, Footpath will automatically zoom the graph in to your current climb so you can see how far you have left until the summit.
Upcoming waypoints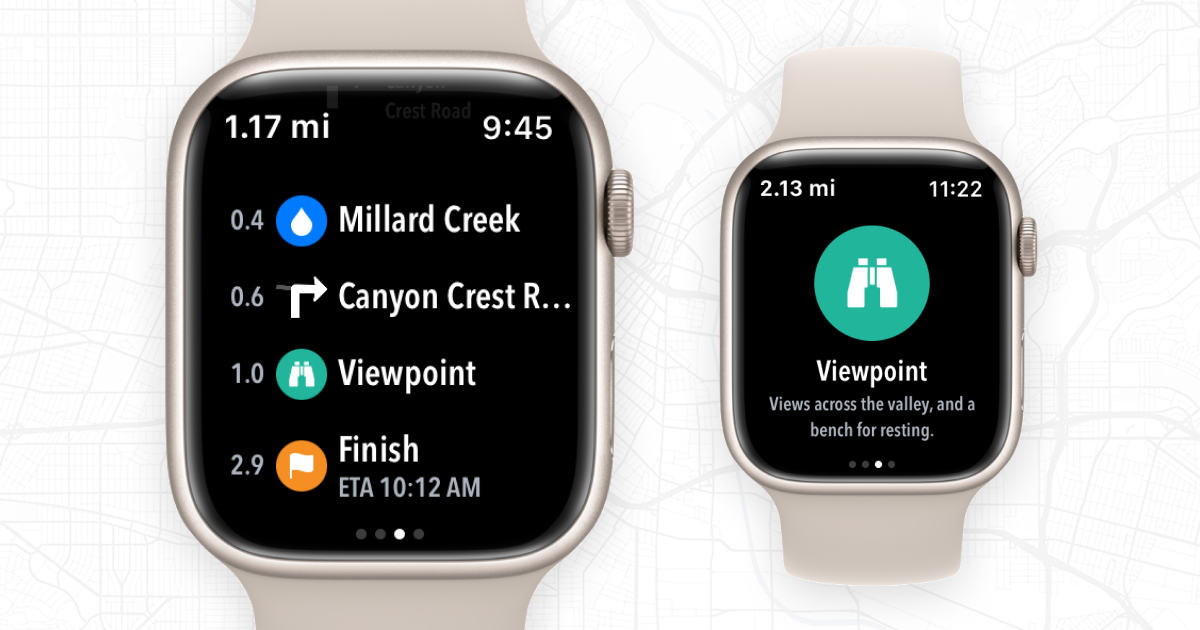 In addition to Footpath's existing turn-by-turn navigation features, Footpath will now provide an overview of your upcoming waypoints and your ETA to the finish. As you follow your route, Footpath will announce when you're approaching a waypoint, so you'll know when to refill water or admire the views.
Other updates
You can now send a new route to your Apple Watch during a recording, allowing you to reroute on the fly
The Apple Watch app now works with bluetooth heartrate monitors
Footpath will show your GPS recording stats and upcoming turns on the lock screen with Live Activities on iOS 16
This update supports any Apple Watch capable of running watchOS 8 (back to the Series 3). Download the newest 4.9 version of Footpath from the App Store today.
You can also find Footpath on Android and on the web so you can plan and navigate routes anywhere.