Release Notes
Now on Android: Turn-by-turn voice navigation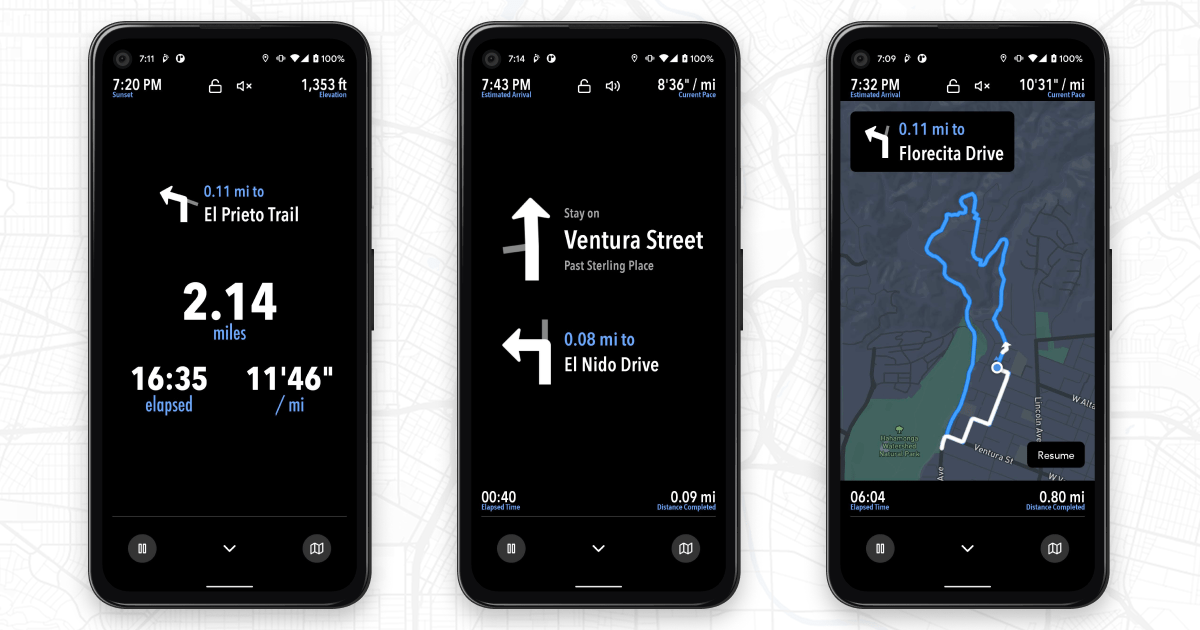 The Footpath 2.0 for Android update brings turn-by-turn voice navigation and GPS tracking to Android devices. We introduced these features on iOS in 2019, and we're excited to be bringing them to the Android app.
You can download the latest update on the Play Store today.
Turn-by-turn voice navigation
You can now plan out a route, and then follow along with audio guidance. Just open up a route's cue sheet and look for the new Start Navigation button.
Made for runners, walkers, and cyclists - Footpath can navigate you on your custom routes, even complex loops. Navigation works well carried in your hand, in running belt or a jersey pocket, or mounted on handlebars, and it plays nicely with your with headphones, music, and podcast apps.
On demand cues - didn't hear the last announcement or need a bit of extra guidance? Just double tap the screen or use the playback button on your headphones and Footpath will tell you where to turn, even if you muted the audio cues. Keep your eyes on the road—no need to fiddle with your phone.
Off-route alerts - Footpath will alert you twice if you stray off route, so you can make the choice whether to get back on route or venture off and explore.
Works entirely offline - once you've saved a route and loaded the cue sheet, you'll be able to navigate even without cell service.
Battery efficient - with the latest OLED phones you can expect all day battery life during navigation and GPS tracking. A Samsung Galaxy S9, for example, can navigate for 10 hours with the screen on, or 20 hours with the screen off.
Head to the user guide if you'd like to learn more.
GPS tracking
Just want to record a freeform GPS track without pre-planning your route?
Look for the new Tracks tab at the bottom of the main menu, and then tap Record GPS Track.
You can save your GPS track and view a map and a summary of your workout or trip, or export the GPX file to another app, or share it with a friend. You can even convert your recording into a route to use later with audio navigation.
GPS tracking is free to use even without an Elite subscription, and even works offline.
If you are an Elite member, you'll unlock a colorized heatmap of your speed along the saved track, as well as a breakdown graph of your speed and mile splits.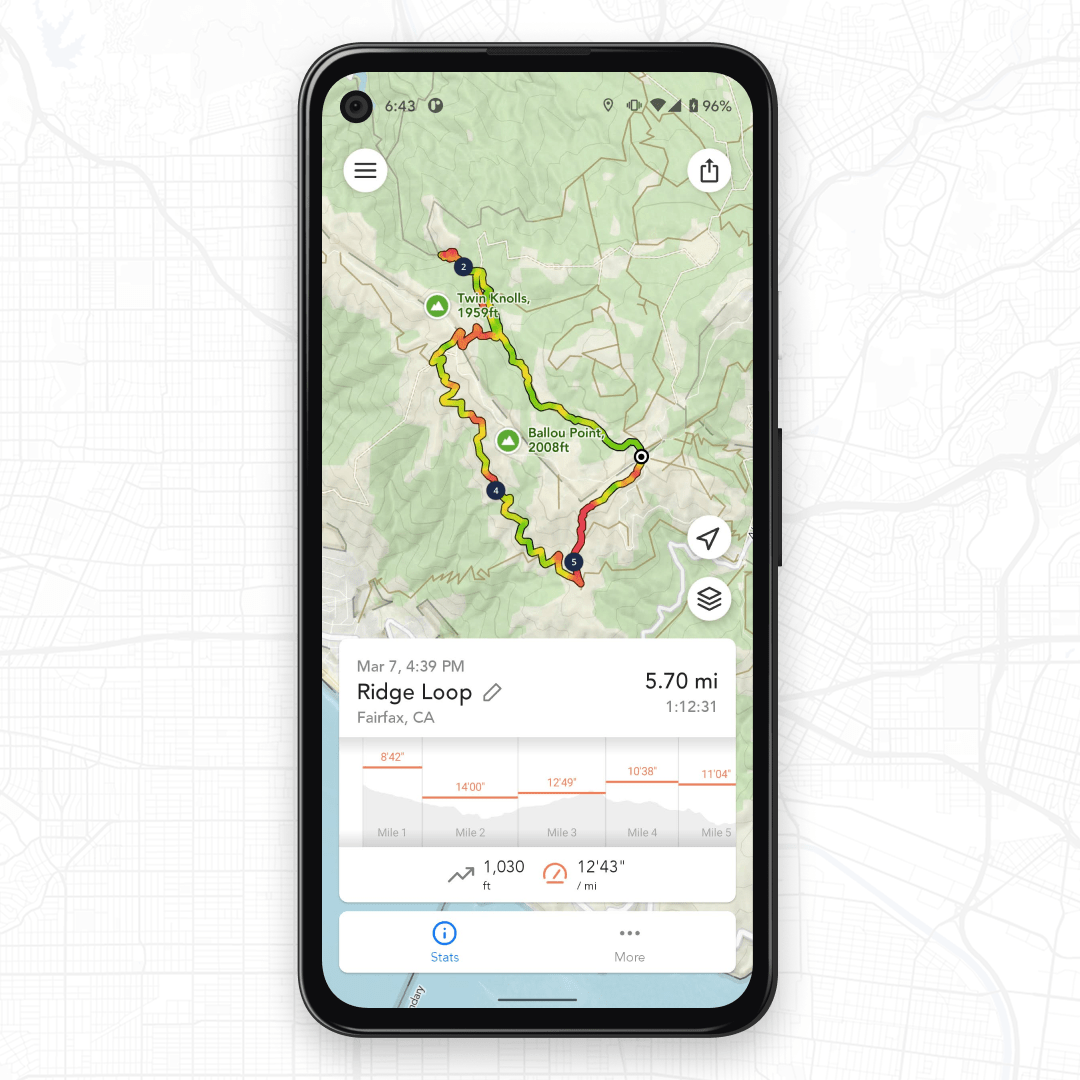 Download Footpath on the Play Store today, and let Footpath guide you on some new adventures.