Release Notes
Add custom waypoints to your routes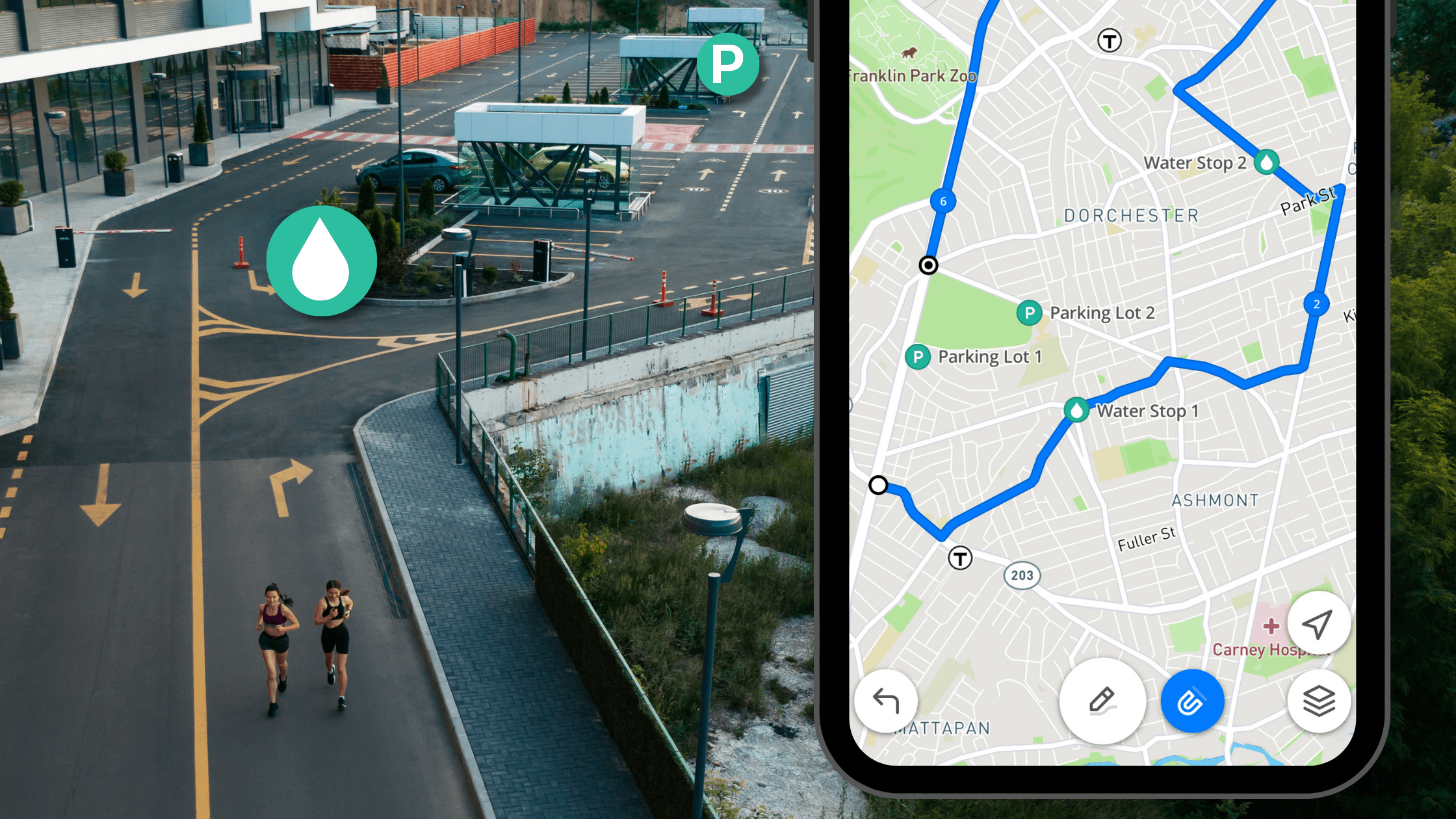 You asked for it and now it's here – add custom waypoints to your Footpath routes!
Footpath's latest updates on iOS, Android, and web let you mark locations along your route to help you with your route planning.
Marking waypoints
Use waypoints to mark places along your routes such as water sources along trails, meet-up spots, trailheads, fishing spots, fueling stations—the possibilities are endless.
Pro tip: be sure to save your routes. Waypoints are unique to the route they are saved with and will be cleared from the screen when you create a new route or open another saved route. Read more about adding waypoints in our User Guide.
Sharing waypoints
Waypoints are also a great way to coordinate with friends, teams, or other groups of athletes. When you share a route that has waypoints attached to it, your waypoints can be seen by anyone with whom you've shared the route.
Save waypoints as favorites
Want to see your waypoints on your map all the time? Elite users can save waypoints as favorites. Favorites are visible to you regardless of what map type or route you're viewing and are searchable on- or offline in your Footpath search bar. Favorites are also private to you, so you can mark things like your home or work.
More route editing options for everyone
You've created your routes, you've saved them, and now you have more ways to use and modify the routes you've spent so much time and effort on.
Now for everyone: Route editing
Saved a route and want to change it? With this release, editing routes is now available to all Footpath users! Changing a route now modifies your original route, rather than making a copy. Read more here.
For Footpath Elite users: Duplicating routes and merging routes
We've also added more features for Elite users:
Duplicate routes: Make copies of your saved routes to create variations. This is a great way to split routes into pieces – duplicate a route and use the eraser tool to delete the parts of the route you don't want.
Merge routes: Merge routes into a single route. Routes have to be part of the same list to merge them together.
As always, you can find out more about duplicating and merging routes in our User Guide!